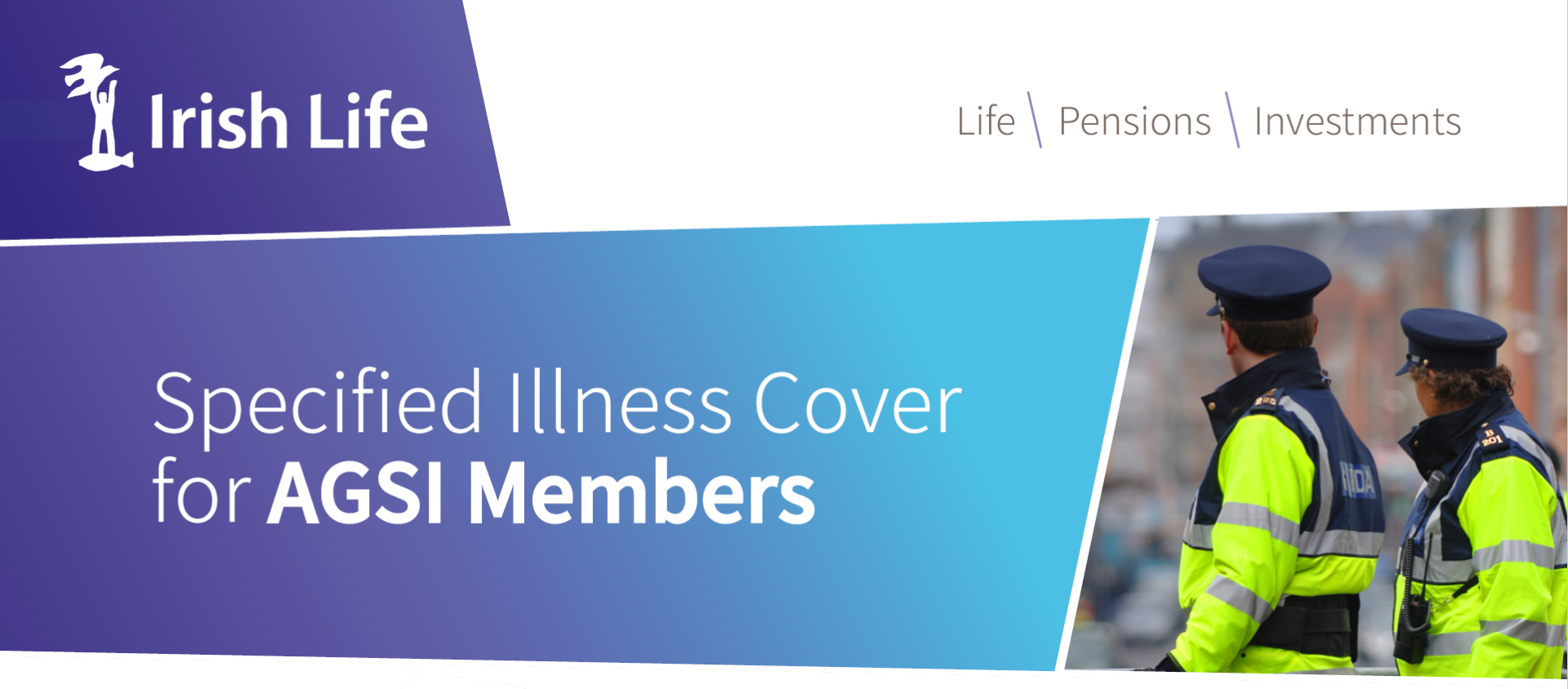 Now open - for all eligible AGSI Members joining the Specified Illness Cover Plan for the first time
8 Week Window - Offer Details
Offer available to all eligible AGSI Members joining the Plan for the first time between 11/04/2022 - 27/05/2022
3 Months Free Cover - Offer Details
Eligible AGSI Members joining the Plan for the first time, and are under age 45 receive 3 months free membership.*
Premiums will commence the next available date you are accepted in the Plan and cover commences. If under age 45 you are eligible for 3 months free membership.
*Full applicable premiums for your level of cover will automatically commence after the 3 months free period. This offer is not available to existing members of the AGSI Specified Illness Cover Plan.
Up to €30,000 Specified Illness Cover for Member / Spouses / Partners / Children

Spouses / Partners automatically insured

ALL BENEFITS PAYABLE TAX FREE
AGSI is pleased to enclose details of their Specified Illness Cover (SIC) Scheme.
Membership is Guaranteed for new entrants including Spouses/Partners.
Children are covered for claims at €20,000 Specified Illness Cover and for €10,000 Life Cover.
Click for more information and the explanatory booklet.
All enquiries to info@halligan.ie
Warning: The current premium may increase after the next review of the scheme at 01/01/2024